Bark Bark Wag Dog Rescue is a small, heartfelt, foster-based, 501(c)(3) rescue run completely by dedicated volunteers, and located in SE Michigan. Our purpose is to provide comfort and help to homeless dogs; those in danger of abuse or neglect, those given up by their guardians due to a variety of circumstances; and those in shelters at risk of euthanasia.
The Bark Bark Wag dogs live with fully-screened foster families, who help them brush-up on basic manners and make sure they receive love, stability and security. Our dogs also receive any needed medical care; are heartworm tested and fecal-checked; and are spayed/neutered (if old enough) and microchipped while waiting for their forever homes.
Bark Bark Wag has a detailed and thorough adoption process, to ensure our dogs will be placed with loving families into the best-fit homes possible. We provide education and information to prospective adopters, to ensure they have the tools necessary to provide appropriate care and good nutrition for their new forever friend.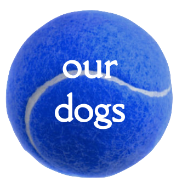 and celebrating their rescue & adoption!
We are a small group of passionate animal advocates dedicated to improving the lives of dogs, and celebrating their rescue & adoption. Thanks for supporting Bark Bark Wag in our mission to help dogs on their way to awesome, happy lives!
Bark Bark Wag is a registered 501(c)(3) charitable organization.